There is widespread debate amongst England fans in regard to the omission or decision to bring Wayne Rooney to the EURO's.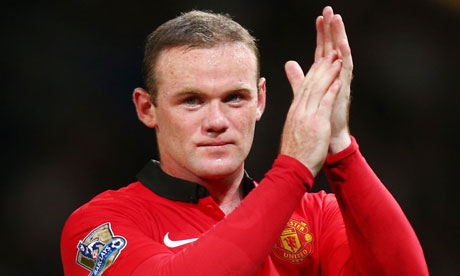 Rooney's injury and late return to football before the season ends means many England fans believe he should be left out in favour of other in-form talent. The likes of Jamie Vardy and Harry Kane have made a huge impression in the Premier League this season scoring 46 goals between them.
Wayne Rooney is set to make his lowest Premier League scoring tally since playing for Manchester United with only 7 goals to his name – every other season he has hit double figures. He recently returned to action against Aston Villa – however he wasn't able to find the back of the net.
In the wake of Rooney's absence plenty of other English players have been making their mark. Daniel Sturridge is getting more game time after recovering from another knee injury under Jurgen Klopp and reached 50 goals for Liverpool against Everton mid-week. Despite a lack of game time he still has 10 goals in 20 games for Liverpool this season, boasting a ratio of 0.5 goals a game.
Vardy and Kane have made notable impression throughout the whole season sharing the top scorer charts with Argentine Sergio Aguero. Vardy and Kane are both looking for the Premier League title in a two horse showdown – Hodgson will surely have no choice to take both players who have been massively influential in their club's teams.
With Sturridge, Vardy and Kane almost certain to get picked – it will be a tight squeeze to fit Rooney in, however, he is the captain. Another play who will be disappointed on missing out will be former Manchester United player Danny Welbeck. Although his injury has been hampered by injuries he has a very respectable return when playing for England and scored some important goals in the qualifying campaign.